Theodore Plantinga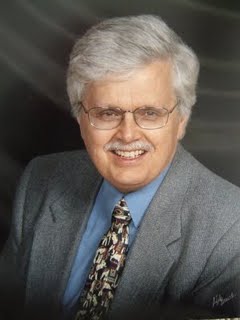 Theo was a Professor of Philosophy at Redeemer University College in Ancaster, Ontario. He was a graduate of Calvin College (Grand Rapids, Michigan). He undertook graduate studies in philosophy at the John Hopkins University (Baltimore), the University of Freiburg (Germany), and the University of Toronto, where he received the Ph.D. degree in 1975. His previous full-time teaching positions were at Calvin College (Grand Rapids, Michigan) and Bishop's University (Lennoxville, Quebec).
Theo created a webzine, which is called Myodicy. He also created a website devoted to issues in social philosophy which he called Frictophobia. The launching of Frictophobia put Myodicy on hold. It also halted his work on the Reformational History series, which forms part of Myodicy, .
This website includes writings of his that do not form part of Myodicy, some of which have been published elsewhere in paper form. And there is an index that will indicate the contents, themes and persons dealt with in this website. Click here to get access to the index. Please note that his series on the history of the reformational movement has an index of names that is separate from the index mentioned above. Click here to get access to the reformational movement index. His book Contending for the Faith: Heresy and Apologetics has a paper index of its own which is reproduced in the internet version.
Finally, he added a reading room to his website -- a library of sorts in which writings on Calvinistic philosophy and reformational thought composed by people other than him are made available. Click here to browse its contents.
Theo passed away in July, 2008.